How to Grow your own Halloween Pumpkins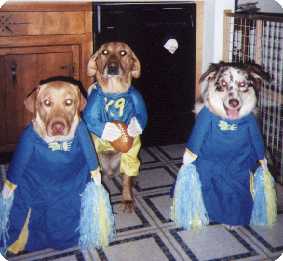 Growing your own pumpkin for Halloween can be a fun, yet challenging project. Pumpkins generally need about 3 months to mature and the process is more than simply planting a seed or two. Things such as vine borer, powdery mildew and poor pollination can cause problems. Pumpkins grow best with a lot of sunshine and need lots of room as the vines can stretch to 15 feet or more. Other varieties called semi-bush pumpkins grow up to around 5 feet.


You could possibly harvest by Halloween if you plant by early August, typical growth to harvest time is about 75-100 days. April is also considered a good time to sow pumpkin seeds but, this means the plants may require additional watering if you live in areas where the summers are hotter and get less rain. Should you be growing the pumpkin to carve it into a jack o'lantern, waiting until July or August has more potential to produce a fresher pumpkin for Halloween. A best bet would be to sow your pumpkin seeds about an inch deep in organically enriched soil with excellent drainage and enough open area to get plenty of sunshine. You could also place smaller pumpkins into a particularly shaped container in order to grow unusually shaped pumpkins. Be sure to use a container that is disposable, or one that you don't mind destroying as you will have to break it away from the pumpkin at harvest time.

Some pumpkin varieties to consider are 'Small Sugar,' 'Triple Treat,' 'Spookie' which grow to between 6 and 10-pounds, 'Jack O'Lantern,' 'Funny Face,' 'Autumn Gold' that grow to between 10 and 16 pounds, 'Happy Jack,' 'Ghost Rider' that grow to between 16 and 30 pounds; 'Big Max', and 'Atlantic Giant' that can grow to between 50 and 200 pounds. The extra-large pumpkins take more time to grow full size so you will have to plant them earlier in the year if you want them to mature by Halloween.
In order to get a pumpkin fruit, the female flowers have to be pollinated. Both male and female flowers grow on the same vine, but male blooms appear first. Until both are present and the females are pollinated, there will be no fruit.
This may help you to understand the difference between the two flowers. The male blossom sits on a slender stalk, and the center stamen within the bloom contains the pollen. Mature pollen is yellow and rubs off on your finger. The female flower sits closer to the vine and has a swollen embryonic fruit at the base.
Both male and female blooms are open and fertile during the morning hours of one day. Bees or other insects transfer the pollen, so avoid pesticides and let any of these visitors do their job. You also can transfer pollen with an artist's paintbrush or Q-tip from the stamen to the stigma; you can even remove the stamen and rub the pollen on the stigma.
Female flowers only last a few days, an unfertilized female flower will eventually close and drop to the ground. The male flowers are usually only open for a day or two and are most potent on the first day. Starting on the second day, should the flower last that long, the pollen will become less fertile, the blossom will close, wilt and then drop from the plant. If you want to get as many fruits as possible, transferring the pollen yourself (with an adults supervision ) on the first day that the flowers bloom can help.