Renova Energy ships Ethanol for Indy Car Series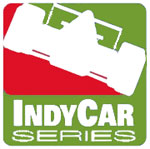 The 2006 series IndyCar series used a blend of 90 percent methanol and 10 percent methanol and in 2007 the series began using Ethanol 100. The Indy Racing League (IRL) and Honda (the IRL's sole engine provider) ran extensive tests using 100 percent ethanol in the 3.5-liter, V-8 engines. According to a senior technical director for the IndyCar Series, testing in the new engine has yielded impressive results, and the transition has been flawless. Renova Energy is the provider of 100 percent fuel-grade ethanol for the IndyCar(R) Series. The IndyCar series is the first in motorsports to feature a renewable fuel source, in 2007. The series held its first Open Test of the alternative race fuel at Daytona International Speedway during the Jan. 31-Feb. 1 race sessions. The 17-race IndyCar Series season opens March 24 under the lights at Homestead-Miami Speedway. The schedule runs through September, with the Indianapolis 500 on May 26.
Ethanol Race Fuel is not new
While this may be the most publicized use of ethanol fuel in race cars, it is mot the first time. Renova Energy has several dragsters that run on E85 and the 2006 IndyCar series used a racing fuel blended with ethanol. The alternative racing fuel has altered the cars to a slight degree; they now have a broader power band and slightly different gearing which allows for better cornering speeds. The ethanol racing fuel is produced in the same manner as ethanol fuel that would be used in the family car; the difference is only in the blend that you would purchase at your local e85 fuel station.
Indy Race Car Engines on Ethanol
This ground breaking achievement helps to deliver a clear message to consumers that if a high performance race engine can safely run on ethanol, then the family car running on E85 can do the same. The IndyCar series will bring additional publicity to the ethanol market and real time use in the race will likely provide more real time statistics on the use of ethanol. The races will not only show that Ethanol is an ideal solution for high performance engines, it will also show consumers what they can expect regarding performance and environmental benefits.
Approximately 120,000 gallons of ethanol race fuel produced by Renova Energy will be shipped from its plant in Torrington, WY, to Superior Solvents and Chemicals Indianapolis, IN where it will be stored. Superior will be responsible for distributing the race fuel to the race events during the 2007 race season.